Are You Safe?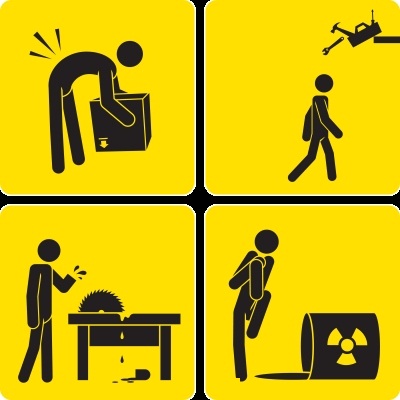 Safety was at top of all our minds this week after the tragic events in Paris. We saw a lot of companies making statements about this tragedy by their changing mast heads or social media images in a show of solidarity with France. In today's society, social media has become one of the most important ways for people and now company to express themselves.
Parisians opened their doors to complete strangers and twitter was at the centre of this using the #PorteOuverte tag. The power and speed of the twitter community continues to amaze me. Its truly instant and the reactions of its community are so creative.
Facebook's "Safety Check" tool also got a lot of use, and media attention for both good and bad reasons. It was activated during the Paris Attack, but it was not immediately activated for all attacks globally. Facebook briefly became the arbitrator of which attacks to activate its tool for and this power gave them a proxy role in deciding which disasters "counted" in their mind. Like all Western Corporations, they were exposed for not taking disasters from outside of the USA and Europe seriously. Where was the facebook safety tool during the Hajj disaster in KSA?
So, now we have the streets of Paris and Belgium full of Police, but are you safe?
EMEX
is all about measuring and managing safety for companies and their people. Companies use it to record attacks, and accidents at their operations in some of the most challenging locations in the world, as well as down the road in a clean and safe looking factory. All this this information is used by our clients to build data and knowledge about what is safe, and what is not. This is the everyday reality of the safety industry. There are no overall solutions, no big bang. It's more like a series of incremental improvements that add up in the end. A lot of the good work is hidden and will never get the Facebook media profile, but it still counts.
The truth to all of this is that you are never totally safe. It's the "safe" and normal things that are often most dangerous. Driving to work, operating a machine at your factory, or using dangerous chemicals that are so common they are considered products. Just turning up to work is exceptionally dangerous but we all take it for granted.
One of the tools that we offer to our clients is our
Behavioural Safety App
. This allows and encourages companies to record both safe and unsafe acts. It's a kind of safety gauge or meter for you business, and it's designed to be used by everybody. It should measure the pulse of safety for your operations. The tool encourages staff to record and report when they encounter a safe or unsafe act. The reports that we have received back from this client is that this kind of safe and unsafe reporting is the cornerstone of improving their operations and outcomes. Its this kind of grass roots approach that gets staff motivated to care for each other, and therefore themselves. Like twitter in Paris, it's the community of workers acting to help each other than can make a difference.
As a technology company, we see ourselves as an enabler to all of this. Our tools can enable your and company, and its people to be safer. We hope you all come home from work today, but we know from the data that some of you will not make it! Let's keep working to change this…...